Coradorables Advisory Board
Bonnie Trust Dahan
Dahan is the best-selling author of four lifestyle books (Wise Concoctions, Elixirs and Tonics for Health and Energy, Garden House, Garden Home City, and Living with the Seasons) and former Executive Vice President at Banana Republic and Smith & Hawken, Bonnie combined her extensive expertise in brand and business development, and strategic marketing with a personal passion to prove that distinctive design and social values can co-exist.
Connie E. Evans
Connie E. Evans is the President and Chief Executive Officer of the Association for Enterprise Opportunity, the national trade association for microbusiness representing over 400 practitioners and advocates in the U.S. Evans is a visionary leader, astute strategist, activist, and social entrepreneur who founded three organizations. Evans was appointed by President Obama to be a member of the U.S. Delegation to the United Nations 54th Session of the Commission on the Status of Women. She also served as a member of the U. S. Delegation to Preparatory Meetings for the Summit of the Americas, the U. S. Delegation to Preparatory Meetings for the United Nations Fourth World Conference on Women in Beijing, and again for Beijing Plus Five having been appointed to each by President Clinton.
Kenneth M. Gilbert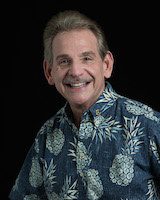 A long-term Hawaii resident, Ken is the CEO/President and co-founder of Business Consulting Resources. He brings BCR's clients over thirty-eight years of consulting knowledge working with private and public corporations, not-for-profits, the military and government agencies. Under Ken's leadership, Business Consulting Resources has consulted with well over 400 Hawaii, mainland and international companies in diverse areas including succession and transition planning and implementation, strategic planning, strategic partnering, financial management, human resources, mergers and acquisitions, commercial real estate, new business development, career transition coaching and leadership development.
Hap Klopp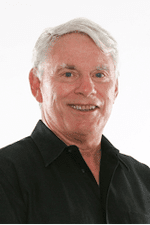 Klopp was the founder of The North Face, where he served as President and CEO for over 20 years. Klopp led The North Face to its position as the largest and most technically advanced company in its industry and one of the largest privately held companies in the San Francisco East Bay. After selling his highly successful company, he began an international management consulting firm, HK Consulting, with offices in Berkeley, CA and Tokyo, Japan. He is the author of the highly acclaimed book on leadership: "Conquering The North Face, an Adventure in Leadership" as well as a recently released best selling book on business in Silicon Valley entitled, "Almost—12 electric months chasing a Silicon Valley dream."
Bernadette Rivero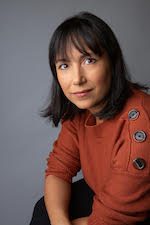 Bernadette Rivero is president of The Cortez Brothers, Inc. international, creative broadcast production company. The broadcast arm works with advertising agencies and Fortune 500 brands to film branded internet content and TV commercials; the creative arm creates compelling content for advertisers, global feature films in wide release and national TV (experience and clients include ABC, Disney, Fox, Paramount, NBC, PBS, The Players' Tribune and others). She has served as a judge for the Emmy Awards and PromaxBDA, and oversees a team that cares deeply about crafting good stories, well-told and well-executed, that can travel the globe.
Dennis M. Robinson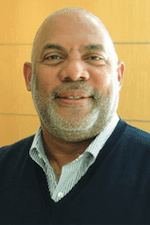 As a Senior Philanthropy Advisor at Silicon Valley Community Foundation, Dennis passionately embraces the privilege of facilitating the philanthropy that donors choose to engage in. He has held advancement leadership roles at major universities from the Midwest to the West Coast, Southern Poverty Law Center and St. Francis Medical Center Foundation in Los Angeles.  In 2010, he coordinated the relief efforts of the St. Francis Trauma Team's emergency surgical missions to Haiti after the earthquake.  Their 3 medical missions into Haiti brought medical care to 6,350 patients.  Dennis was later invited to ceremonies in Beijing, China to accept an international peace award for his work in Haiti and an appointment to the executive board of a foundation based in Shanghai. He has been an advisor to Olympian Edwin C. Moses both in pre-development of the Edwin Moses Global Institute in Atlanta, Georgia and the Board of Advisors / Laureus Sport for Good Foundation-USA. Dennis worked in municipal government and community development in his hometown of Dayton, Ohio and served as a visiting professor in Al Gore's Family-Centered Community Building course at Fisk University.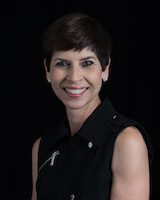 Jean A. Santos
A founding member of Business Consulting Resources, Jean manages the human resource and organizational development activities at BCR. She works extensively with private corporations, not-for-profits and government agencies. Jean brings over 30 years of experience to Hawaii corporations in organizational development, strategic planning and market strategies, human resources, executive coaching, team building and leadership development.