Coradorables is a part of the United Nations Global Compact.
Our Mission
Our Mission in becoming a more sustainable brand is an ongoing journey where every small act totals up to a significant impact and, step by step; we push forward; in Hawaiian, we say IMUA (Imua in Hawaiian is a fight chant and means to move forward with purpose, dignity, and perseverance.) We are consistently reviewing and improving our daily habits and giving new meanings to our personal and collective attitudes in an effort to be better as a company for all people and communities that we impact.
FAQ's
On-demand production means we don't produce any more or any less than what is ordered. This means that every time we launch a new collection, we wait for new orders to come in to begin producing. This is the most sustainable way of shopping because it creates 0% excess material. This is why we give you 30% off at launch – to encourage on-demand shopping. After two weeks, when the first batch of orders begins production, the discount drops to 15%.
On-demand is one of the most sustainable production methods out there because instead of making clothes en masse, we wait for orders to come in so we can produce exactly the amount that is asked for. This way we don't have any leftover stock or fabric – most brands burn this or take it to landfills, a massive threat to our ecosystem.
After a collection is launched, it takes us approximately two weeks to determine accurate demand levels for each item. Once this time finishes, we begin producing, and the discount drops to 15%. This would be the second batch of orders, which takes about five weeks to produce. After these are sent out, the items are now in-stock and at full price.
Whenever we launch a new product, all sizes are in pre-order. We also do wholesalers when we cut for some of our clients we can also do a small overrun so that we can sell online when this happens, it becomes in-stock because it has already been produced. This is why some sizes appear in stock. This way we cut down on waste.
We're lucky to have a very close relationship with our manufacturers and factory workers. We have a zero-tolerance policy when it comes to discrimination and are always making sure the best standards are met. Our team visits our factories often because they are right down the street here in Hawaii. We are able to ensure that everything is running smoothly, prime labor conditions are met and strict quality and labor condition standards are in place.
100% Made In Hawaii
The aina (land in Hawaiian) & our keiki (children in Hawaiian) are our greatest inspirations, and taking care of them is also to have a loving look at our emissions. Now, in addition to neutralizing the carbon emitted by our collections in Hawaii, we're also offsetting the total emissions of our clothing and operations globally. Taking care of nature is to regenerate, compensate, and also reduce waste!
Family-run, woman-owned, Black-owned and native Hawaiian owned
Made and designed in Honolulu, Hawaii from hand-selected textiles and custom patterns
100% machine hand washable clothing
Each collection made for a limited run, so no waste
Works only with reputable manufacturers who ensure good working conditions, pay a living wage and use no child/slave labor
Takes a sustainable approach to manufacturing, choosing only biodegradable fabrics in an effort to be mindful of how the manufacturing process impacts our planet
Creates as minimal a carbon footprint as possible by producing  in Hawaii
Avoids trends and is designed with lasting style in mind, so that clothes can be worn season after season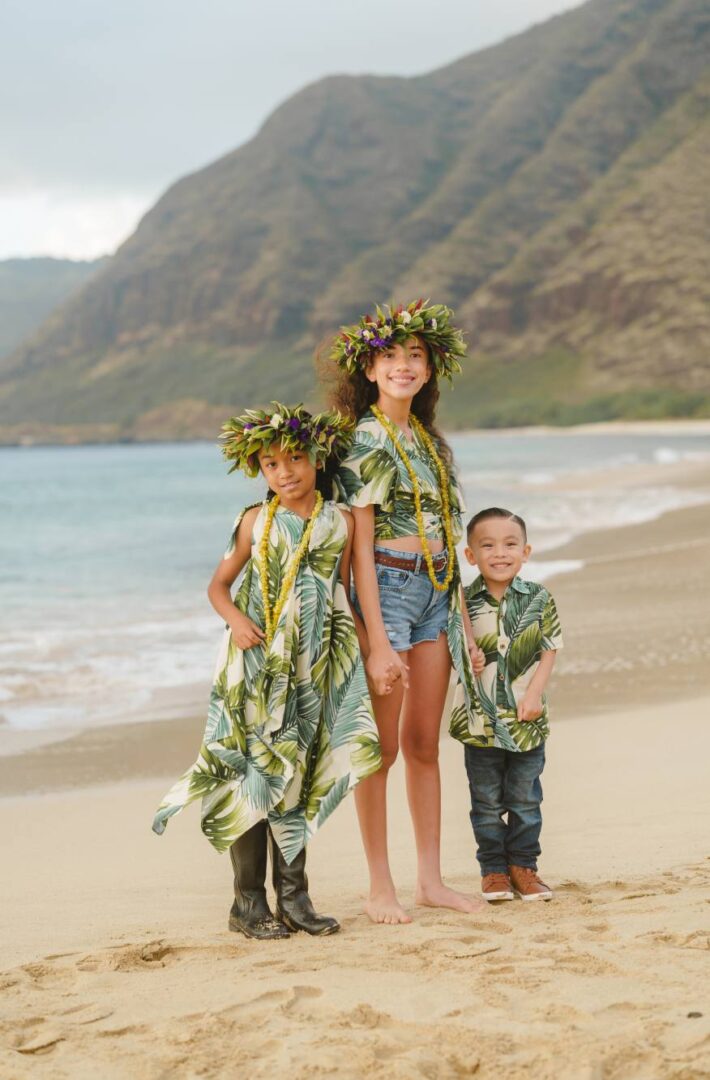 Responsible Materials
We've been working hard to introduce more responsible fibers into our collections, finding the best versions the industry has to offer to some of the fibers we use most.