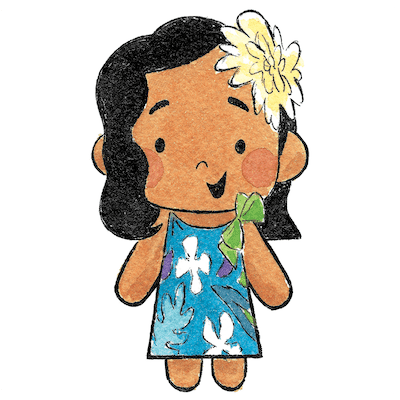 BELLE
Izzabelle Chloe Ka'iulani Chang
Belle is helpful, optimistic, generous and as sweet as the lychee fruit. Belle enjoys creating original art and is often found decked out in the latest fashion trends and reading to her little sister, Zoe.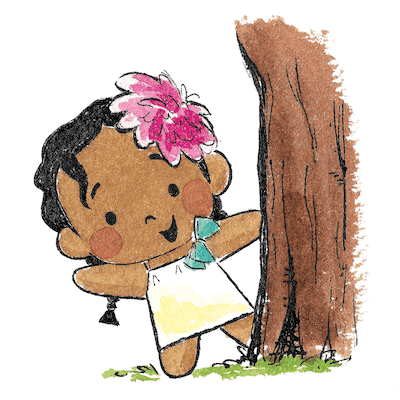 ZOE
Zoe DOT Heimakaokalani Mary Chang
Zoe is independent, slightly sassy, bubbly, and willful. Zoe has an innate intuition and kindness which she puts to good use helping others. She is often found donning a crown and tutu and brightening her island paradise home with her singing and dancing.
The Hawaii Transplants, which Cora Spearman conceived of with her daughters, are personified fruits and vegetables from varied, multi-cultural backgrounds, like so many of the residents of their island home.
The Transplants are bonded by their commonalities; a passion for the beach, their open and accepting natures, their love for each other and their embodiment of the Aloha Spirit. They are featured on infant onesies and on t-shirts and polo shirts for children and adults.